We are standing in front of a building located in one of Pamplona's largest neighborhoods. It is located close to the university, and to the city's main districts. The neighbourhood was developed in the 60's and 70's, and is made up of open blocks of shared housing. Its construction is simple and austere, with brick as the prevailing material for the facades, to blend in with the surroundings.

This project covers the remodeling of the ground floor of a hotel on the Plaza Félix Huarte. The project's goal is to create a flexible floor for the building, which adds value to the guests' shared spaces. What we found when we got there was enclosed spaces, designed for different uses.

Furthermore, the ground floor's facade bore little relation to the purpose it contained, and to the surrounding urban environment. With this in mind, it was proposed that the building's original essence be recovered, using brick as the main material. In addition to remaking the facade with brick and opening it up to the outside, the four spaces that were requested were constructed from the same brick, making the atmosphere inside the hotel coherent with the surroundings.

Hotel in Felix Huarte


CLIENT: Stoneweg living
Hotel
Pamplona, Spain
YEAR: 2020
SIZE: 2145 m2
PHOTOGRAPHY: Pedro Pegenaute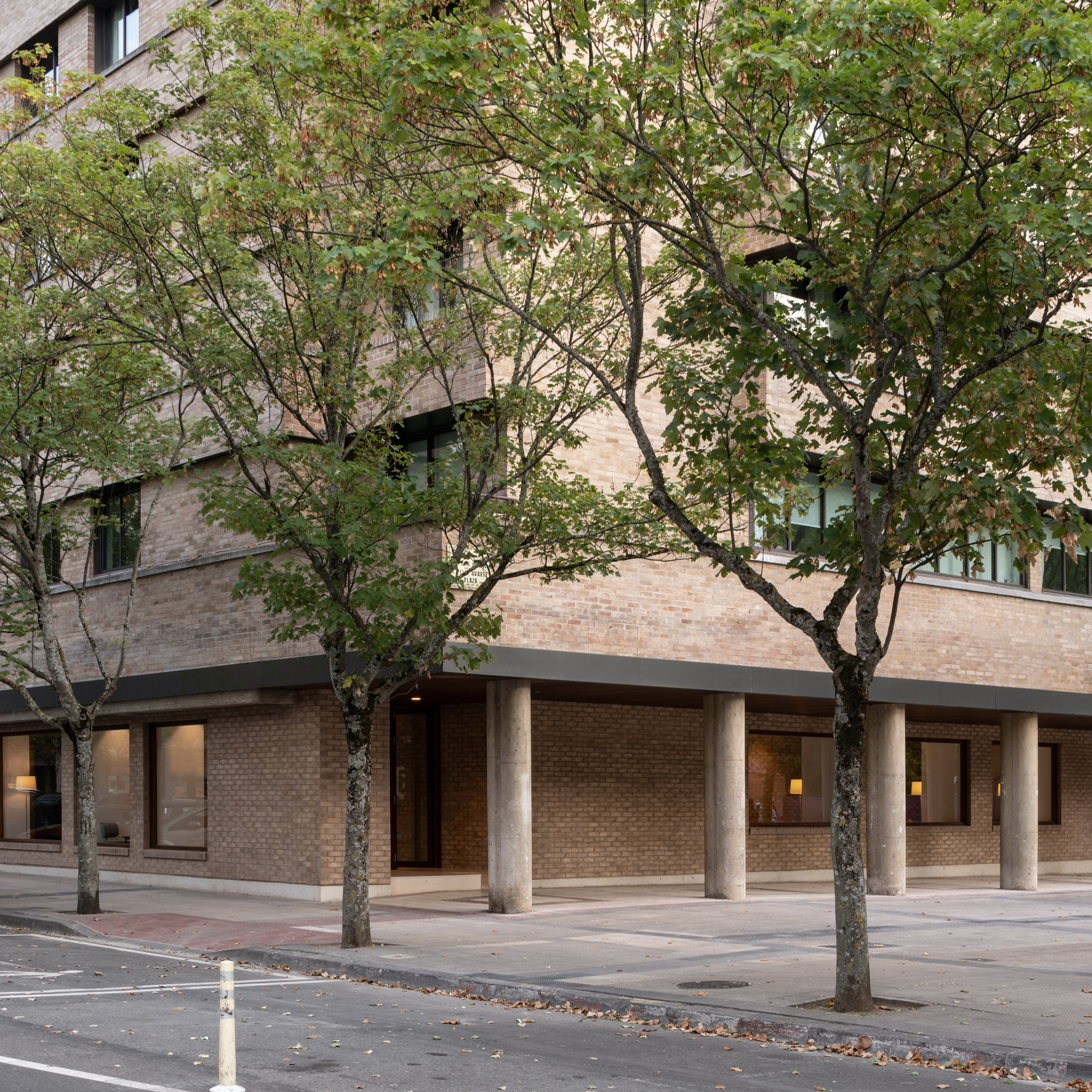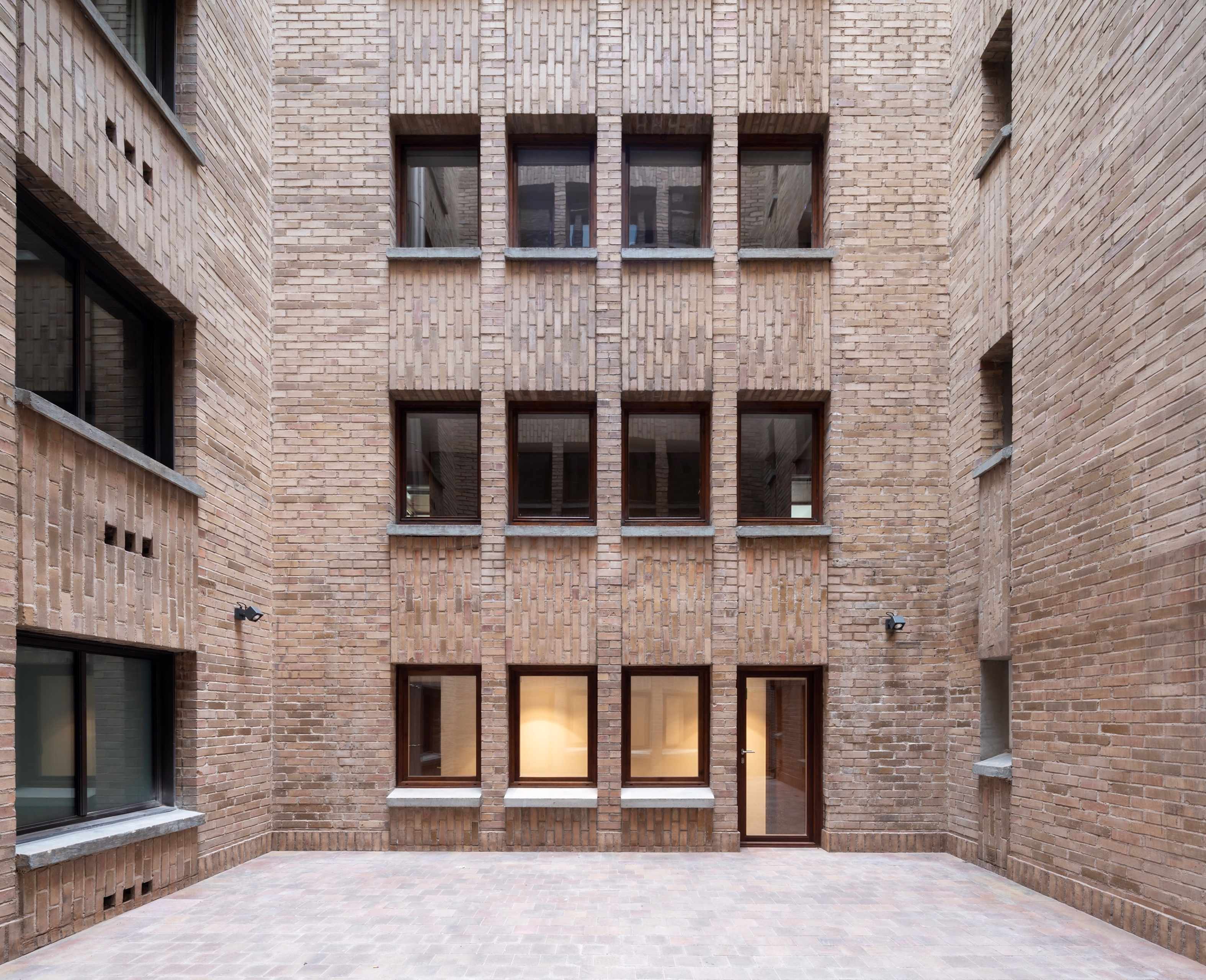 These four brick areas provided an easy way to arrange the main spaces that were requested: entrance and reception, lounge area, dining area and the kitchen. The proposed layout and the incorporation of brick in the interior allowed for better relations between opposing faces, and between the interior and exterior.

Studying the historical context in which the building was constructed gave us the keys to approaching this project. We used nationally-prominent materials like ceramic and stone, and wooden detals for the internal and external joinery work. Everything that we did was found, in some way or another, in some part of that building.