This is a project covering 320 m2, of which 190 m2 were added to the existing building and taken as a starting point. The project proposes and involves a refurbishment, where the wet areas will be located, the specific construction solutions will be defined and the restaurant will be logically and conveniently outfitted in terms of facilities. Part of the proposal involved installing on the ceiling a grid formed from a 65cm x 65cm cube that solvesthe needs set out from the outset.

On the one hand, the proposed grid would provide versatility when organising the table area, as one of the most important initial premises was to create anopen-planspace with the option of being partitioned off as and when required. Between the cubes, we kept a divider of 15cm that features fixed rails for hanging or unhanging divider screens in order to make spaces independent. This means that the restaurant can have a spacious dining area to host large-scale events or be adapted to the needs of the day in question.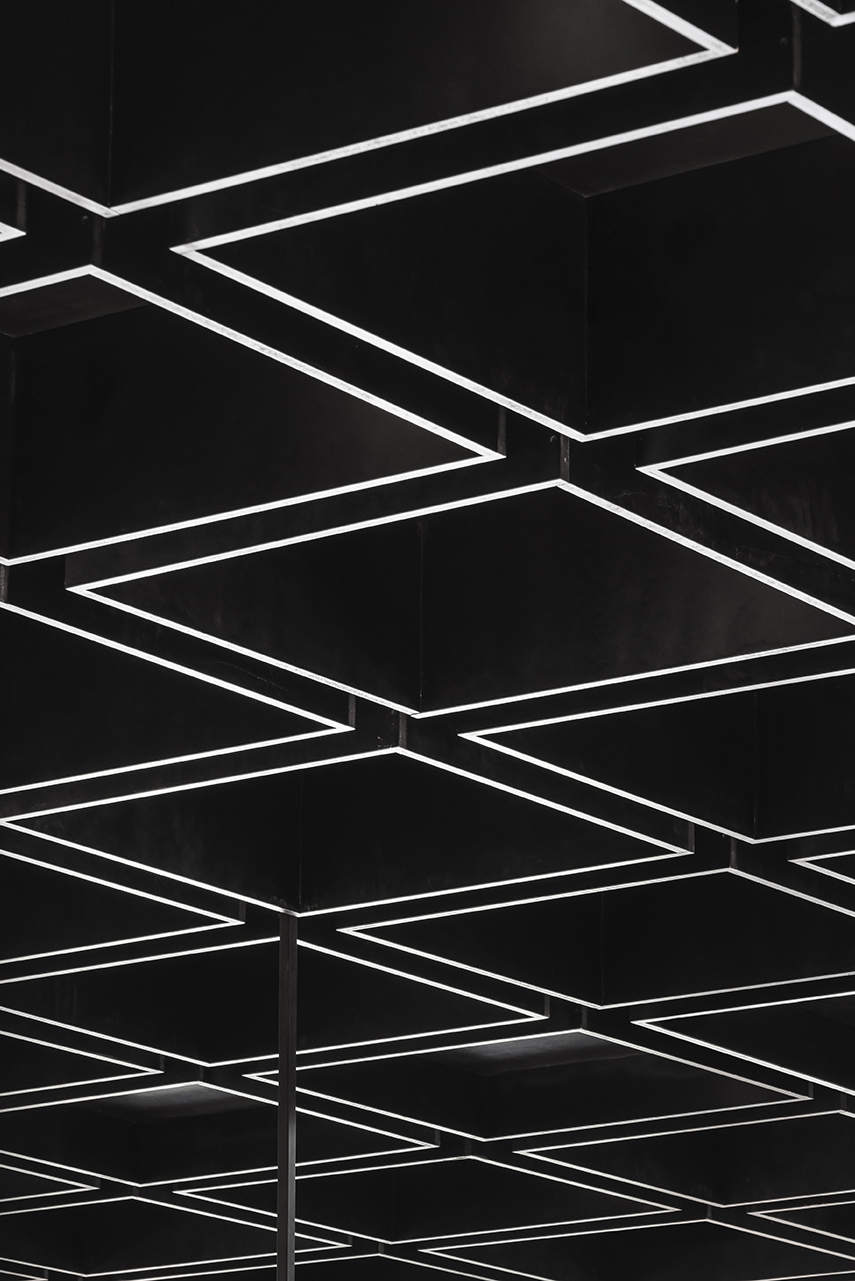 Asador Sutan


CLIENT: Alameda Restaurant
Restaurant
Jaizubía, Spain
YEAR: 2019
SIZE: 320 m2
PHOTOGRAPHY: Pedro Pegenaute


It was essential to solve the acoustic issues posed by a space with so much height and expanse. Opting for aceiling of these characteristics allowed us not just to propose a noise-absorbing solution, but also favoured the lighting project, building the light units into the cubes and thereby providing very uniform lighting in the dining area.

This is why we chose to round off the project by expertly fitting a cleverly designed false ceiling that solved the specific and initial needs, as well as playing an aesthetic role as a symbolic image of the restaurant.